Seasonal Boxes
All our products are made from virgin fibre-based raw materials; our Cardboard and Paper products are 100% suitable for food contact. Our cardboard and paper specifications are very strict to ensure maximum quality and stiffness for our products.
Collections
Premium and original designs created by our own designers & specifically dedicated to spring, summer, automn & end-of-year festivities.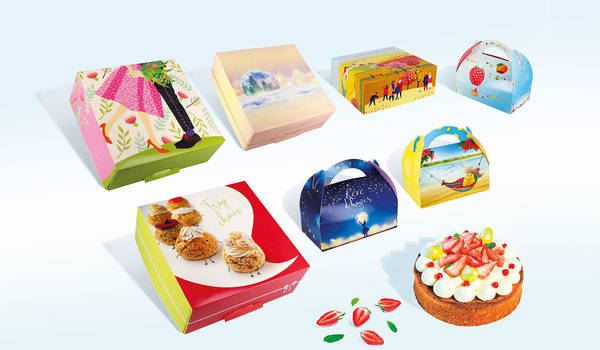 FESTIVE PACKAGINGS
Throughout the year, our festive packagings bring novelties, highlight the products and increase the customer's satisfaction. San Valentine, Eastern, end-of-year festivities, galette des rois, crowns... each season is a good reason to highlight your products with a festive packaging.