Baking
All our products are made from virgin fibre-based raw materials; our Cardboard and Paper products are 100% suitable for food contact. Our cardboard and paper specifications are very strict to ensure maximum quality and stiffness for our products.
Baking paper
A complete range of baking paper to satisfy the requirements of bakers / confectioners in their everyday production.
This baking paper
saves time by avoiding the need to clean and grease trays after baking
is recyclable and biodegradable to protect the environment.
is packed in a top-opening dispenser box
INTENSIVO baking paper for high-performance use
silicone on both faces
heavy duty for high performance
optimum heat resistance
safety of anti-stick properties in relation to products
HORNO baking paper for multiple use
silicone on both faces
very effective anti-stick properties
BOLLERO baking paper for multiple use
silicone on both faces
multiple use (average of 6 passages)
reduced paper browning.
UNO baking paper for current use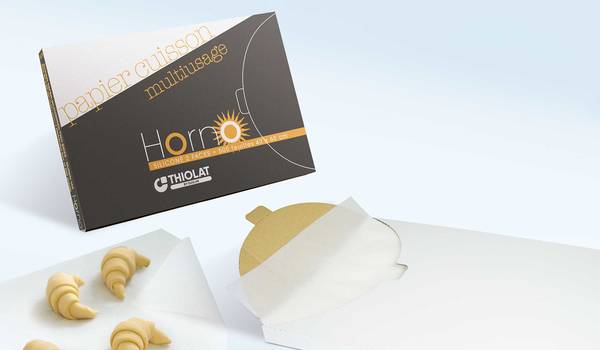 Wooden baking mould
A wooden tray is an innovating and convenient solution for baking your bread, brioches & cakes.
Natural baking, withstands up to 240°
Gives extra value to your products with the authentic touch of wood
Micro-wave compatible
Suitable for freezing
These wooden trays can also be used by pork butchers and caterers for terrines and cooked dishes.
The wood used comes from French forest resources of poplar trees sustainably managed and untreated.